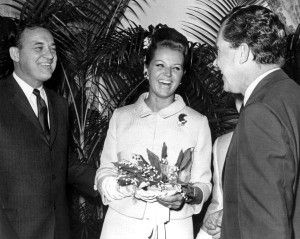 In the 90s, when the Internet was new and Bill Clinton still had more tomorrows than yesterdays, the estate tax exemption was $600,000, an amount even Thomas Piketty might think was rather low.
In that sort of environment, credit shelter trust planning for married couples felt almost mandatory.
We live in a very different world today. The Internet, no longer new, has gone social and mobile. A Clinton third term may occur.
The estate tax exemption is $5.43 million and indexed for inflation – with the result that 99.8% of estates won't be taxable.
Yet, as we've discussed recently, taxes weren't the only reason to use trusts.
One of the most significant non-tax reasons to use a trust is planning for a surviving spouse's remarriage.
What are the risks to family wealth when a surviving spouse remarries, and how can using a trust (and designing that trust thoughtfully) reduce them?
Asset Leakage to a New Spouse. We've covered these risks in depth. Simply put, Kentucky's elective share statute allows a surviving spouse to elect against their deceased spouse's will, and instead receive one-half of their deceased spouse's probate estate (except real estate, in which a surviving spouse has only a one-third elective share).
Here's why the elective share statute is a problem when a trust wasn't part of the estate plan: the surviving spouse might get remarried, without getting a prenuptial agreement.
If your spouse has inherited outright from you, and doesn't get a prenuptial agreement before remarrying, and their second spouse survives, the second spouse has strong economic incentives and the legal right to divert half of the inheritance your spouse received from you away from your descendants.
Does that sound like a good outcome to you? (I'd expect it doesn't.) continue reading